Professional Hosting for the Entrepreneur

Welcome to LotsMoreHosting! The preferred web site hosting of the entrepreneur!
LotsMoreHosting provides solutions for shared hosting and Dedicated servers. All of our plans include a 99.9% uptime guarantee and a 30 day money back guarantee.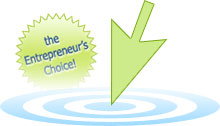 All our hosting plans come with an abundance of feature-rich benefits, backed by our commitment to reliability and service. Our plans are available in a monthly, 6-month and yearly subscriptions, and we offer a $0 setup fee.
Our control panel gives you full control of your account so managing your website has never been easier. cPanel is the recognized leader for control panels in the hosting industry.
Shared hosting, domain names, web design and development, and much more! We have economical and flexible web hosting for entrepreneurs and small-to-medium size businesses and merchants looking to establish their online presence. From blogs to marketers, and merchant selling. Join us now!